| | | |
| --- | --- | --- |
| Marija Kilibarda najlepsa voditeljka po vasim glasovima na nasem sajtu!more... | Monica Bellucci: "Ucim srpski jezik!" Video!more... | Nemirne guze voditeljki sa nasih televizija! Video!more... |
| Muskarci obozavaju "kursadjije" zbog nje! Ivana Panzalović! Video! more... | Marija Petronijevic glumica koja pleni svojim izgledom gde god se pojavi! Foto i Video! more... | Sanja Marinkovic kao iz scene filma "Niske Strasti" Video! more... |
| Kad voditeljka "Beogradske hronike" Sladjana Tomasevic prekrsta noge!Video!more... | Voditeljka skrivene kamere sa Dacicem, slikala se za hrvatski "Playboy"!more... | Ava Karabatić pokazala gole grudi, bradavice na izvol'te! Video!more... |
РТС - RTS
TV Emisije - TV Emissions - TV Serije - TV Series
TV Emisije: Dnevnik ; Da Možda Ne ; Raspakivanje ; Oko ; Balkanskom ulicom ; Eko karavan ; Uviđaj ; Kvadratura kruga ; Pečat vremena ; Zadnja kuća Srbija ; Trag ; Vreme je za bebe ; Plava ptica ; Svedok ; Upitnik ; Oko Magazin ; Šta radite bre ; Šljivik ; Šta ja imam od toga? ; Vi i Mira Adanja-Polak ; TV lica ; Kao sav normalan svet ; SAT ; Sasvim prirodno ; Žikina Šarenica ; Digitalizacija ; Ako ste propustili..
TV Serije: Selo gori a baba se ceslja ; Bela ladja ; Vojna akademija ; Montevideo Bog te video...

TV Emissions,TV Shows: Journal; Yes Maybe No; Raspakivanje; Oko: Balkan Street; Eco wagon, crime scene investigation, Squaring the Circle, Time Stamp, Last House Serbian, Track, Time for Baby, Blue Bird, witness; questionnaire; Eye Magazine; What do bre; Šljivik , What does it for me? ; You and Mira Adanja-Polak, TV people, as all normal people; SAT, quite naturally, Zika iris; digitization; If you missed ..
TV Series: Selo gori a baba se ceslja, Bela ladja, Military Academy, Montevideo, God Bless You ...



РТ Пинк - RTV Pink
TV Emisije - TV Emissions - TV Serije - TV Series
TV Emisije:Dobro jutro! Minja i Vlada,Jovana i Srđan ; Nacionalni dnevnik ; Detektivske priče ; Crna hronika ; City ; City kids ; Multimilioner ; Trenutak istine
TV serije: Sestre ; Ostrvo ; Kalifornikacija ; Tajna ljubav ; Mala nevesta ; Male tajne
Reality show: Akademija debelih ; Menjam ženu ; Vitezovi iz blata ; 48 sati svadba ; Sve za ljubav ; Nemoguća misija ; Šopingholičarke ; Paparazzo lov
Talk show: U ringu ; Petkom u 2 ; Tačno u podne ; Ami G show ; Dobro veče Srbijo ; Bračni sudija ; Život u trendu ; Magazin IN ; Ja to tako
Muzičko zabavni program: Kursadžije ; Grand - Narod pita ; Grand parada ; Grand show ; Vikend vizija ; Stars & Fans ; Gold muzički magazin ; Zvezde Granda 2011 ; Grand hit godine ; Nedeljno popodne Lee Kiš


TV Shows: Good Morning! Minja and Vlada, Jovana and Srdjan; National Diary, detective stories, Crna hronika, City, City kids, a multimillionaire, Moment of Truth
TV Series: Sisters; Island, Californication, Secret Love, Little Bride, The Closet
Reality show: Academy thick; Menjam zenu, Knights of the mud, 48 hours wedding, All for Love, Mission: Impossible; Sopingholičarka; Paparazzo hunting
Talk show: In the ring, Friday at 2, High Noon, Ami G show, Good Evening Serbia; Marital judge, Life in the trend, IN Magazine, so I
Musical entertainment: Kursadžije; Grand - People ask, Grand Parade, Grand show, Vision Weekend, Stars & Fans; Gold music magazine; Grand Stars 2011; Grand Song of the Year; Weekly afternoon Lee Kish




ТB Прва - RTV Prva
TV Emisije - TV Emissions - TV Serije - TV Series
TV Emisije: Survivor ; Povratak u civilizaciju ; Veče sa Ivanom Ivanovićem ; Žene ; Radna akcija by Ceresit ; Dođi na večeru ; Ana i Rakonjac ; RB Eko gerila ; Savršen minut ; Loto ; Paklena kuhinja ; Galileo ; Exkluziv ; Exploziv ; Tačno 1 ; Piramida ; Stav Srbije ; Vesti ; Dosije
TV Serije: Odbačena ; Sulejman Veličanstveni ; Budva na pjenu od mora ; Tri Hil ; Kad lišće pada ; Asi ; Tajna Starog Mosta ; 1001 noć ; Bandini ; Kobra

TV Shows: Survivor, return to civilization; Evening with Ivan Ivanovic, Women, Work actions by Ceresit, Come to dinner, Ana and Rakonjac; RB Eco guerrillas; perfect minute; Lottery; Hell's Kitchen; Galileo; Exkluziv; Exploziv; true one; Pyramid; attitude of Serbia; News; Dossier
TV Series: Rejected, Suleiman the Magnificent, Budva on the foam of the sea; Three Hill, When leaves fall, Asi; Secret of the Old Bridge, 1001 night, Bandini, Kobra



PТB Б92 - RTV B92
TV Emisije - TV Emissions - TV Serije - TV Series
TV Emisije: Hoću da znam ; Između dve vatre ; Utisak nedelje ; Insajder ; Dobra zemlja ; Odluka 26. mart ; Puls nacije ; Dnevni magazin ; Noćni TV projekat ; Kviz: Put oko sveta
TV Serije: Spartak: Krv i pesak ; Inspektor Valander ; Dva i po muškarca ; Internat ; Istražitelji iz Majamija ; SFRJ za početnike ; Saut park
Crtani film: Sunđer Bob Kockalone ; Pingvini s Madagaskara ; Porodica Kremenko ; Štrumfovi ; Tom i Džeri

TV Shows: I want to know, between two fires; Impression week, Insider, The Good Earth; Decision 26th March; pulse of the nation; Living magazine; Night TV project; Quiz: Around the World
TV Series: Spartacus: Blood and Sand; Inspector Valander; Two and a half men; Internat; Investigators from Miami; Yugoslavia for beginners; South Park
Cartoon: SpongeBob SquarePants, The Penguins from Madagascar, The Flintstones, Smurfs, Tom and Jerry



ТВ Авала - TV Avala
TV Emisije - TV Emissions - TV Serije - TV Series
TV Emisije: Iza vesti ; Čist račun ; Otvoreni studio ; S.O.S. ; Otkopčano ; Milica na kvadrat ; Šareno ; Dvougao ; Koferče ; Kefalica ; Slike života ; Ulovi trofej ; Fusnota ; Zdravlje i vi
TV Serije: Porodica Serano ; Zločinačke namere ; Korov ; NCIS ; Završnica ; Univerzum ; Bez traga ; Frindž ; The office ; Maratoon ; Dijamanti

TV Shows: Behind the News; clean sheet; Open Studio, SOS ; Unbuttoned; Milica squared; Colorful, Dvougao; suitcase; Kefalica; Images of life; Catches trophy; footnote; Health and You
TV Series: Family Serano, criminal intent, Weeds, NCIS, Final, The Universe, Without a Trace, Fringe, The Office; Maratoon; Diamonds



ТВ Кошава (Срећна Tелевизија) - TV Happy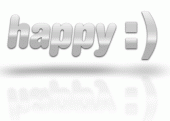 TV Emisije - TV Emissions - TV Serije - TV Series
TV Emisije: HappyKids ; Parovi ; Maldivi ; Skadarlijom ; Znanje na poklon ; Moja Srbija ; Goli život ; Jedna želja,jedna pesma ; Granica ; Ćirilica ; Naslovna strana (kviz) ; Jutarnji program ; Telemaster ; Ljubavni signali ; Srećna zvezda - prvi srpski talenat ; Happy mix
TV Serije: Dobra žena ; Star Gate ATLANTIS ...

TV Shows: HappyKids, Couples, Maldives; Skadarlija; knowledge as a gift, my Serbian; Bare life, one desire, one song; boundary; Cyrillic; Home (Quiz) Morning program, Telemaster, Love Signals, lucky star - the first Serbian talent; Happy mix
TV Series: A good wife, Star Gate Atlantis ...



Takodje u Srbiji postoje regionalne,gradske,kablovske i sportske televizije

Also exist in the regional television, city television, cable television and sports television